ASITA GO, go-live with Travelport !
August 2019, Monday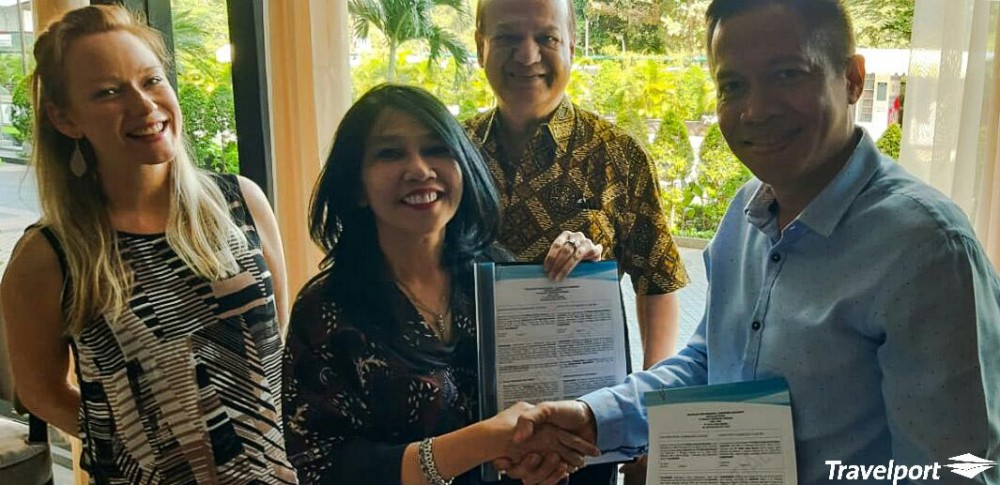 Tuesday, July 23, 2019 Travelport Indonesia and Association of The Indonesian Tours And Travel Agencies (ASITA) represented by Patihindo as the initiators, has signed a Memorandum of Understanding (MoU) in relate to the development of ASITA's latest reservation and ticketing platform, ASITA GO.The signing of ceremony has been held at ASITA's office, attended by Mrs. Dr. N. Rusmiati, M.Si, President of ASITA and Mr. Andhie Saad, VP Sales and Marketing of Travelport Indonesia together with Julia Brilliant, Commercial Manager - Southern Asia Operator Territoriesof Travelport Indonesia.

ASITA GO is the first reservation and ticketing platform in Indonesia owned by ASITA. In the future ASITA GO are expected to be the utmost featured sales channel brought by ASITA for its own travel agent members align with the digitalization era. With more than 7000 travel agents registered as its members, ASITA strongly supports the transformation of all its members in a more digital direction so they can provide an accurate, faster, and accessible buying and selling experience which can be access anytime, anywhere.
Travelport as a leading travel commerce platform in travel industry, committed to support this program as a form of the technology development within the industry that carried out by ASITA. With Travelport's latest technology such as Rich Content and Branding, Queue Control Console, Robotic Ticketing, etc., Travelport is ready to become a GDS partner of ASITA to make ASITA GO as the advance selling platform.