CX Travel Fair, SQ & MI Travel Fair, and Kompas Travel Fair 2018 successfully been held in multi cities
September 2018, Thursday
Cathay Pacific, Singapore Airlines/Silk Air, Kompas Travel Fair 2018.
Apparently, The trend of travel fair is still very popular in Indonesia. Cash back program that offered by the bank partners still become an attractive point of success for every travel fairs. This is proven by the increasing number of it visitors that in the top three travel fairs that has been held start with Cathay Pacific CIMB Niaga Travel Fair, Singapore Airlines BCA Travel Fair, and Kompas Travel Fair 2018.
Cathay Pacific CIMB Niaga Travel Fairhas been held for 4 days starting from 1-5 August, simultaneously in 3 cities Jakarta, Medan, Surabaya, and Bali and Bandung (Virtual Travel Fair).

-Cathay Pacific Travel Fair, Lippo Mall Puri Jakarta-
Followed by Singapore Airlines & Silk Air Travel Fair started on August 6 to 12 in Jakarta, Surabaya, Denpasar, Medan, Bandung, Makassar, Semarang, Yogyakarta, Balikpapan and Manado that offered the best prices to all SQ/MI's destinations worldwide.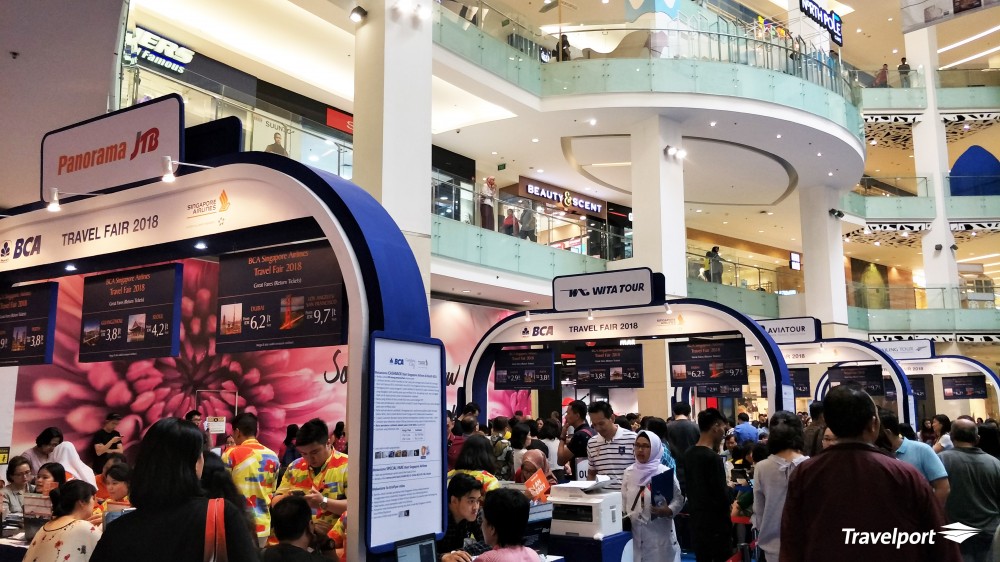 -Singapore Airlines Travel Fair, Gandaria City Jakarta-
The seventh Kompas Travel Fair hosted by Kompas has also successfully held. With the big theme "Travel More, Explore More", it was simultaneously held in 4 major cities such as Jakarta, Medan, Surabaya and Makassar started from 7-9 September 2018, and supported by 11 airlines such as Garuda Indonesia, Citilink, Malaysia Airlines, Cathay Pacific, China Airlines, Singapore Airlines, Ethiopia Airlines, Oman Air, Eva Air, ANA, Qatar Airways, and Star Alliance that offer various "Best Deal" prices for each of the flagship destinations of each airline.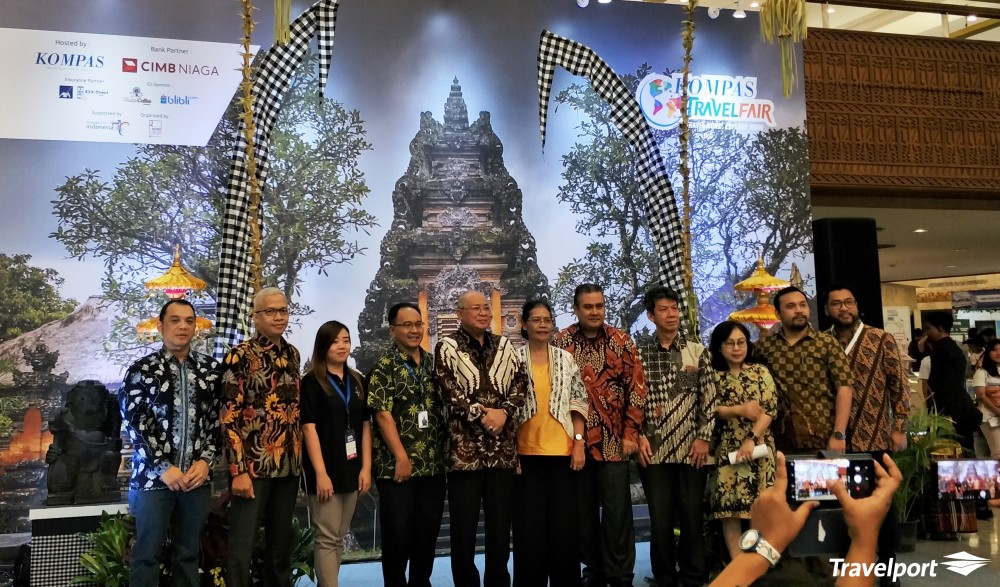 -Opening Ceremony Kompas Travel Fair 2018, Plennary Hall – JCC Senayan-
Travelport also presented as one of the official GDS at every travel fair. Through Travelport Smartpoint, Travelport's reservation system, the travel agent participants are able to reserve the tickets easily.