Indonesia in the Top 3 of the Digital Traveller Rankings: Travelport Global Survey
December 2017, Monday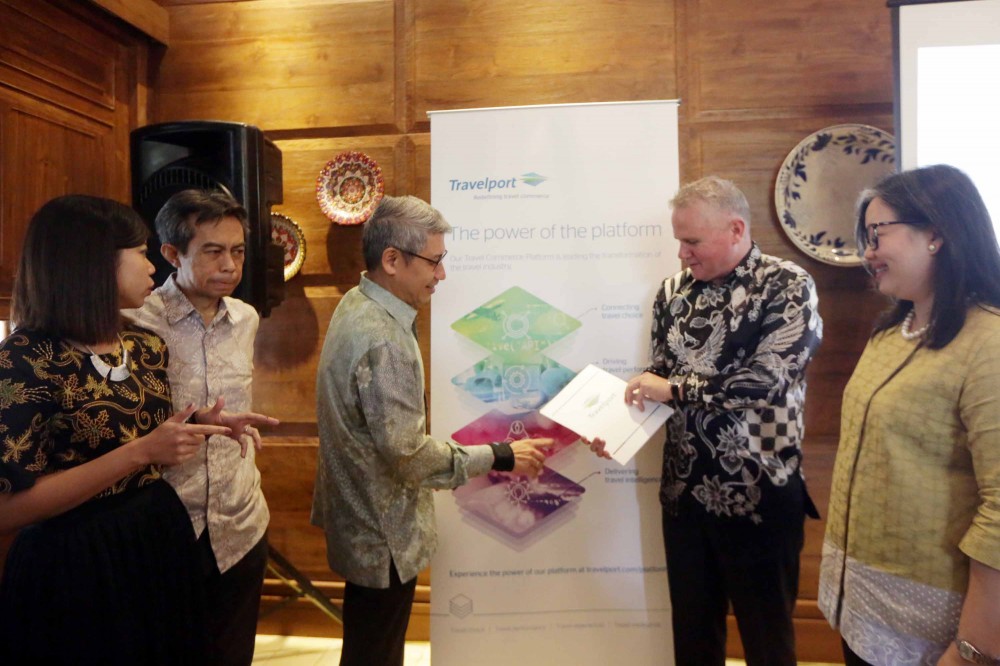 Travelport, the leading Travel Commerce Platform, published the results of a Global Traveler Survey of 11,000 people worldwide that highlights the use of digital tools when planning, booking and experiencing a journey.
The report included Digital Traveler Rankings with India taking the first spot as the country with most-digitally advanced travelers, followed by China and Indonesia, respectively.
Taking in the fourth until 10th spots are Brazil, Saudi Arabia, Mexico, South Africa, United Arab Emirates, Colombia and Italy.
When planning a trip; Indonesian travellers love the researching aspect of trip planning, 93% use videos and photos on social media (Asia Pacific average is 76%), 71% use voice search (second only to China at 72%) and 84% still prefer to consult travel professionals.
When booking a trip: 68% of travellers book their trips via smartphone (highest globally), 43% find it frustrating having to book elements of travel separately
When on the journey: 80% say digital boarding passes and e-tickets make travelling easier, 84% find it important to be able to stay in touch when travelling, 19 categories of mobile apps used on average (Global average is 16)
When at the destination: 64% of business travellers appreciate concierge services on smartphone, 83% value time for themselves while away on business trips.
Digital is no longer a lifestyle but it has become a daily need for today's millennials.
Mark Meehan, Managing Director Asia Pacific of Travelport, commented "These findings demonstrate the significance of digital tools for travelers throughout their journey. There is a need for the $7.6 trillion global travel and hospitality industry to adapt continually to provide responsive, relevant and timely services for customers."
"Indonesia's tourism sector has recorded a 25.68% growth so far this year, outpacing the rest of Asia Pacific and other emerging markets significantly. Travel providers need to stay relevant - delivering timely digital tools and content which is an essential means of reaching and satisfying Indonesian travelers from the moment they search to the moment they return from their trip. As a technology company and a world leader in digital and mobile capabilities, Travelport's travel commerce platform is ready to support the travel industry's growth in Indonesia."
More findings from Indonesia, Asia Pacific, as well as the Global Digital Traveler Report; plus other regional and country reports is available for download from www.travelport.com/gdtr.